Tips for children at your Wedding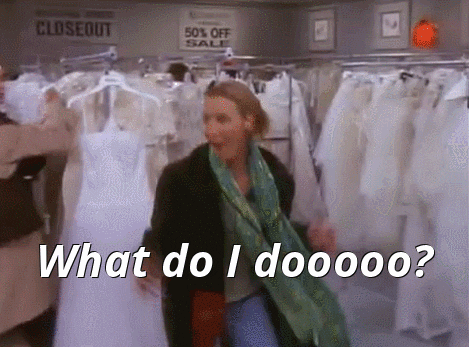 Some people love children and think that they can brighten up any occasion, while others may consider them to be cute, but a bit of a handful at times — especially on occasions that require sitting still and keeping quiet.
A wedding is undoubtedly one of these instances and couples are continually confronted with the dilemma of whether or not to include kids on the wedding invitations they send out.
Some of the guests may feel slightly offended if their children are not invited to the wedding venue, while others may be glad to get rid of them and relax for an afternoon!
Either way, it is a decision that has to be made and perhaps the best way to do this is for the bride and groom to be slightly selfish and just do what makes them happy. After all, they're paying for the wedding flowers and all the food because it's their special moment and they will want it to be perfect.
Of course, in this day and age so many couples already have children before they decide to walk down the aisle. If this is the case, they may have no problem with friends bringing their little ones along for the day, after all, they do say the more the merrier.
Children do have a tendency to get tired, cranky and bored very quickly so one of the best ways to keep them entertained is have a quiet area away from the main service with a few toys and games.
Obviously specialized wedding entertainment for children such as our wedding crèche's can keep them happy for hours with plenty of toys, games and activities. Couples need to know that they don't have to spend a fortune to keep the little ones quiet. One of our wedding nannies or Evening babysitters might be another option.
We can set up a small table in the corner of the room complete with building blocks, colouring books and games if they don't need the childcare element too . This way parents can keep their children entertained — and hopefully quiet — during the service so that it is not disrupted.
Our activity boxes come with a few tasty treats to hand so that thirsty mouths and hungry tummies can be filled quickly when it is time for speeches.
If they are expecting just a few young people, disposable cameras are certain to be fun for them and may provide some humorous wedding memories for the bride and groom.
If we can give any advice for any bride and groom to bear in mind when it comes to making the all-important decision about their wedding guests.
"kids are unpredictable" and if something does go wrong, people should treat it as a funny mishap that will most likely be looked back upon with fond and funny memories in the future. Our crèche facility obviously takes the likelihood of this happening down as they are entertained by our highly experienced staff members.
#weddingsupplier #childrensentertainment #weddinginspiration #eventnannies #bridestobe #engaged #weddings #weddingchildcare #weddingplanning